Demo Reel 2019
A collection of our work from the past few years. A huge thank you to our clients for giving us the opportunity to work on their brand and/or products. Concept, Design & Animation: Photoelectric / Music: 'You Get To Rome', Jim James
Sports Graphics
Wake Forest Football 2019 / 2020
Stadium Intro / Hype Video, Wake Forest University
We absolutely love football!! We incorporated a training practice video shoot and a 3D scan of the Demon Deacon statue into this hype video for Wake Forest Football. Every week we updated the video with new highlights from the previous week. Go Deacs!!
Wake Forest Basketball 2018/2019
Arena Intro, Wake Forest University
When we were given the opportunity to direct and produce a new intro for the Wake Forest Demon Deacons men's basketball team, how could we say no? Using the amazing footage we captured directing the entire player roster, we produced an intro for the primary screen, along with synced content for the additional 28 (!!!) secondary screens around LJVM Coliseum, creating a truly unique and immersive fan experience. Go Deacs!
Carolina Panthers 2018/19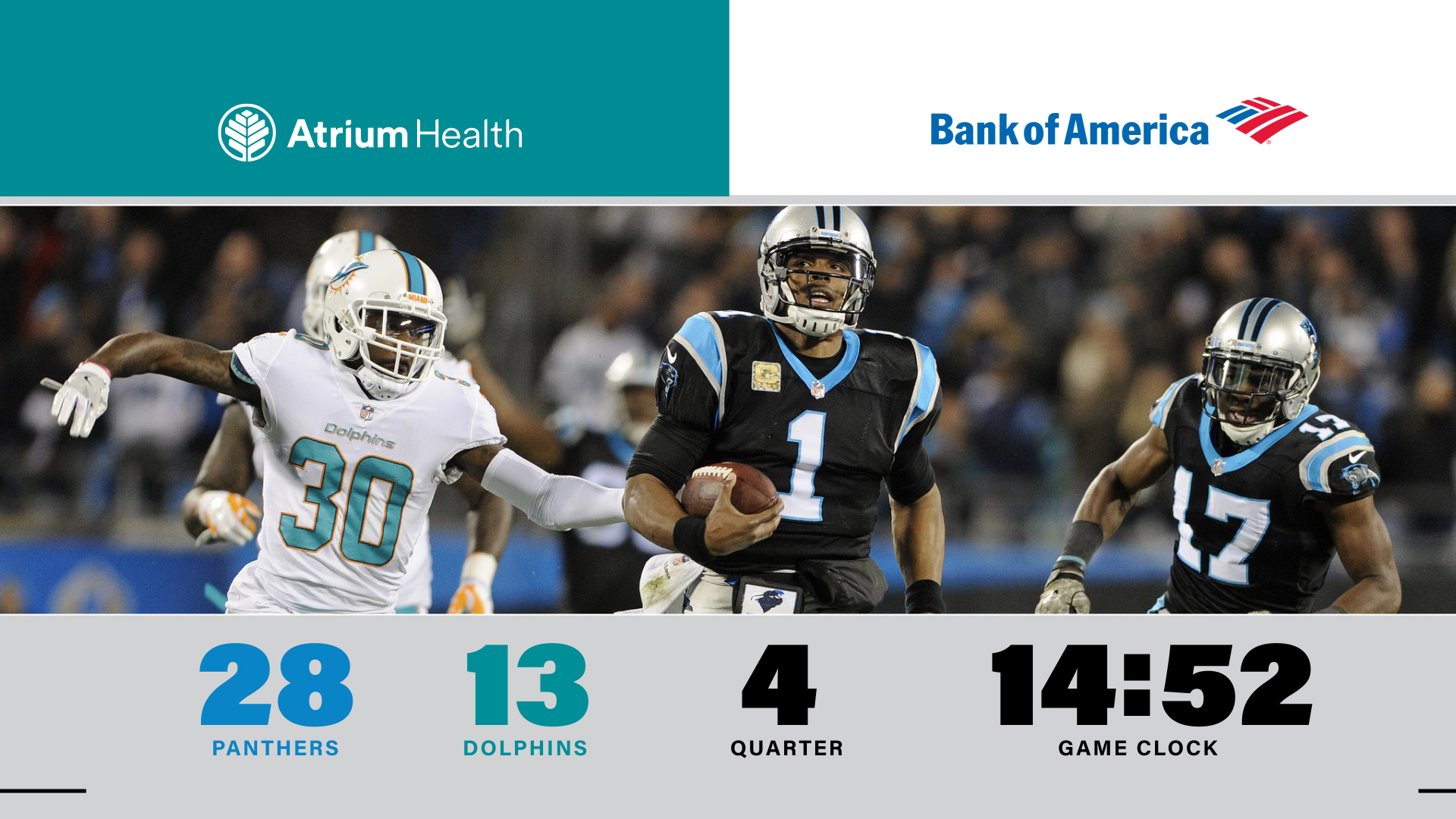 Carolina Panthers
Broadcast Redesign, Carolina Panthers
Shortly after the Panthers announced their new logo and logotype in 2012, we were awarded the challenge to redesign their 2012-2013 graphics package. Since 2012 we have collaborated with the Panther's broadcast department, PantherVision and their food/beverage department in evolving the look we created for them. Here's a compilation of months of work we spent creating the package for our favorite football team. Go Panthers!!
American Digital Network
Graphics Package, The American Athletic Conference
The American Athletic Conference (AAC), called on us to design and produce a new graphics package for their digital network, in addition to various elements for broadcast.
Wofford Terriers
Graphics Package, Wofford College
Go Terriers!! We were thrilled to produce a new graphics package for this South Carolina college. The Terrier marketing team asked us to present new designs for their 2017-2018 Football, Basketball and Volleyball season. In addition, the new package is the first that will be displayed in the new basketball arena. The approved design reflects many of the architectural elements from the newly designed arena.
Styleframes
Atlantic Coast Conference
Championship Game, Graphics Package
FOXSports1, RaceDay
Graphics Package
When FoxSports1 approached us about redesigning their flagship NASCAR show for the new FoxSports1 network launch, we jumped at the chance! Check out the montage we produced that shows off the most massive racing complex ever.
Additional Sports Designs & Animations
ESPY Awards
Motion Design Boards, Perception, ESPN
ACC Digital Network
Motion Design Boards, ACC Digital Network
Design 01
U.S. Open
Motion Design Boards, Perception, ESPN
Design 01
NHL Revealed
Motion Design Boards, Farmer Brown, NBC / CBC (Canada)
Design 01
VS College Football
Motion Design Boards, Farmer Brown, NBC Sports
Design 01
FOXSports1, Race Hub
Segment Titles, Interstitials
World Mix Martial Arts
Show Open, WMMA